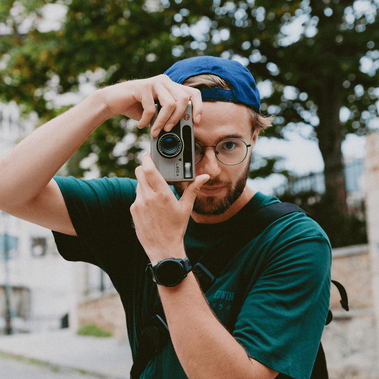 A few lines about Barthelemy de Mazenod
Born and raised in France, Barthelemy grew with a deep need of adventures and experiences. Built from many interests and passions, such as cooking, technologies, traveling, music, design, outdoor activities, he choose to move a bit further with photography, especially film photography.
"I love photography, and particularly the process of film photography since it forces you to take the time, to be alive here, at that specific moment of your life, to be conscious and to admire it for what it is"
Those words and feelings fuel his drive to explore the world and grow its experience of it, and thus, to develop his singularity.